Compare our RV Plans
Choose the right Roadside Assistance plan for your trip.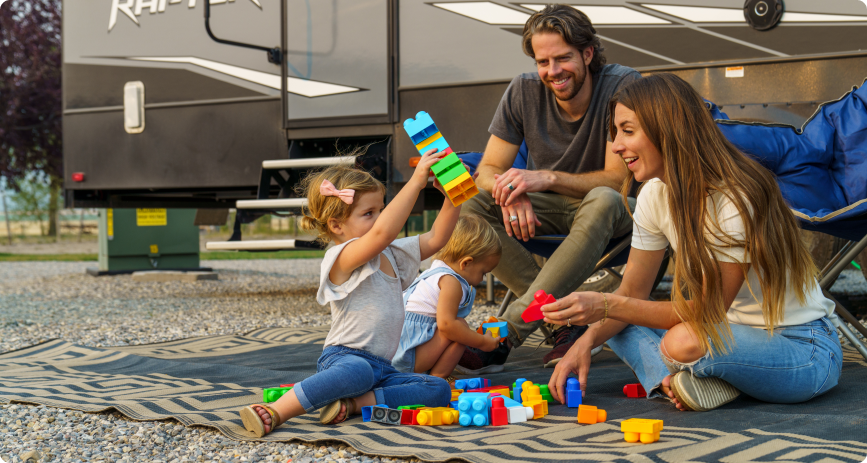 Travel trailers2, autos, motorcycles, and boat trailers
Multiple RVs (motorized, fifth wheels and travel trailers)
Sports and utility trailers
Leased, rented, and borrowed vehicles
Unlimited distance towing to the nearest service center (US & Canada)
Towing to the nearest service center or the destination of your choice, up to 100 miles
Towing and roadside services in Mexico, Puerto Rico, US Virgin Islands
RV mobile mechanic dispatch
Flat tire repair service / RV tire delivery
Battery jumpstart service
Emergency fuel and fluids delivery
Trip interruption service
Automotive locksmith service
Operational and technical assistance by certified RV technicians
Emergency medical referral service
AAMCO discounts (15% off retail price up to $150)
Hotel discounts (up to 20%)
Rental car discounts (up to 25% off)
Assistance selling & buying a vehicle
Emergency medical evacuation
RV/vehicle return after a qualifying medical event
More emergency travel and medical assistance benefits4
Road hazard tire replacement coverage
Road hazard wheel replacement and repair
More tire and wheel road hazard benefits4
1 Rate reflected includes $10 Auto-Renewal Discount. Sales tax will be added at checkout (as applicable). If you wish to cancel Auto Renew at any time click here. Introductory rate available for 12 month term is available for new members. After initial 12 month term the customer is subject to the Regular Price.
2Standard membership does not provide benefits for Motorized RVs or Fifth Wheels. If you wish to receive benefits for your Motorized RV or Fifth Wheel, please purchase Platinum, Platinum+ or Platinum Complete membership. Motorized RVs are classified as the following RV types: Class A, Class B, Class C, Van/Truck/SUV Conversion.
3Service listed are not provided in some states.
4See Platinum Complete RV Member Benefit brochure for full details and limitations.